Release date: 2008-01-15

Shanghai Research "Artificial Eyes" will be used for human trials this year. The visual prosthesis led by Dr. Ren Qiushi, the chief scientist of Shanghai Jiaotong University and the special professor of Yangtze River, has passed the animal test. The blinded experimental animal implanted with visual prosthesis has already The cerebral cortex can be visually tested by instrumentation. This visual prosthesis will be used for human trials this year, and once it is successful, it will enter the clinical stage, which is expected to bring new "eyes" to millions of blind people.
The project aims to repair visual function of visual function in patients with retinal diseases such as age-related macular degeneration and retinitis pigmentosa. According to reports, this project combines visual mechanism and information coding, retinal neural network signal processing and visual computing, visual prosthesis theory modeling and design based on optic nerve stimulation, biocompatible materials, bio-microelectronic devices, etc. the study.
According to reports, visual prostheses are mainly affected by the successful implantation of artificial ear vortex. But because the visual system itself is more complex than the auditory system, about 80% of the human body's information comes from vision, and 60% of the cortical cells in the cerebral cortex are used to process visual information. Therefore, the mechanism by which the visual system processes information is still under study. The currently developed visual prosthesis stimulates the optic nerve through the electrode array, and transmits the visual nerve to the cerebral cortex. It has been proven in animal experiments that the animal can produce light, contour and simple textual sensations, as well as pain in the eyes. ——Shanghai Medical Device Industry Association website

This series Operating Table use imported carbon fiber table board, ensure good X-ray penetration

All joints are covered to ensure the patient's comfort, and to avoid possible surgical burns, improve safety.

Abundant accessories provide convenience for patient`s position, accessories type coves specialist surgery such as heart or neurosurgery, and other common general surgery

This Surgery Table is made of high strength nickel chrome stainless steel, and produced with advanced laser cutting and welding process. Surface special treatment, easy to pull hair, with a strong metal texture

For more information about Operating Light, operating table, Hospital Bed and Medical Pendant please visit website.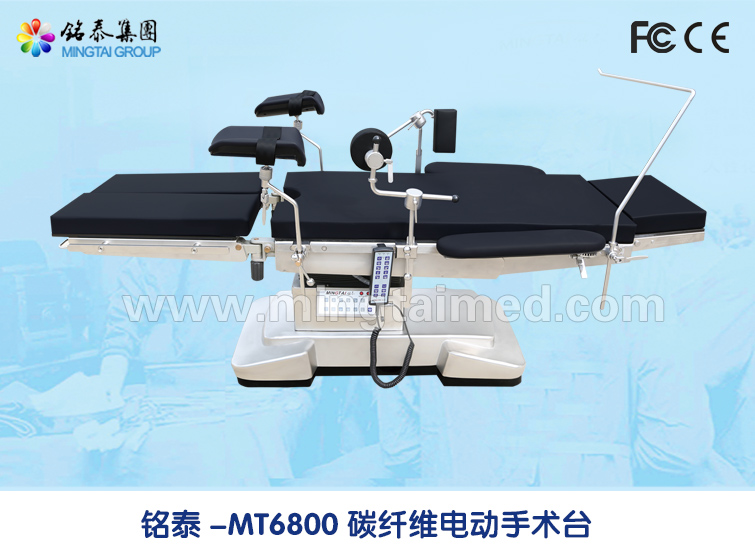 Carbon Fiber Operation Table,Surgical Table,Electro Hydraulic Surgery Table,General Operating Table

Shandong Mingtai Medical Equipment Group Co., Ltd , https://www.mingtaic.com